Contact Us
Office
01279 771563
Mobile
07949 623399
Testimonial
"
We have both been very satisfied with the work you've done, and we have already had occasion to recommend your services
"
Mr and Mrs T. - Extention Bishop's Stortford
Accredited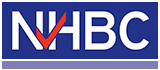 Registered House Builder
90557
Contact
Telephone
01279 771563
Address
22 The Bourne
Albury
Ware
Herts
SG11 2JR
V.A.T Reg. No. 890 8586 68
We have been working in the construction
industry for over 20 years offering a quality
budget-conscious customer focussed service.
We work in partnership with reputable and
reliable local contractors and home services:
Email
Please use the form below to send us an email