Contact Us
Office
01279 771563
Mobile
07949 623399
Testimonial
"
Ed and his team kept us fully informed at all times of our project
"
Mrs. K. - Barn Conversion Bishop's Stortford
Accredited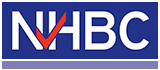 Registered House Builder
90557
New Build
From design through to completion our team can create the home of your dreams. A new home to be proud of.
Construction of a new building may feel like a maze of decisions and choices, worries and financial commitment. Dealing with external authorities and utility companies, materials supply, machinery and labour all make for a complex process of timing and budget management. Building regulations need highly experienced and skilled personnel who are up-to-date with all legislation, energy saving, requirements and safety standards.
We have a proud record of bringing projects in on budget
If you are thinking about a new build in East Herts or West Essex and need some ideas and good advice for your site, call us now or complete the enquiry form.